8 Key Steps To Your Family Social Responsibility Programme
This post was inspired by a blog post I read on corporate social responsibility for small businesses. The article is based on the premise that most small businesses do not have a formal social responsibility programme and that there is a perception that it is quite cumbersome and tedious to set one up.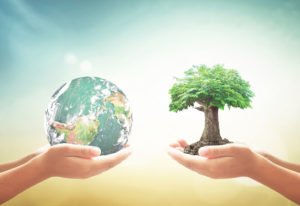 I think it is a fair assumption that families, family businesses and family offices often lack a formal social responsibility programme. Many are actually quite actively living and promoting social responsibility but when it comes to articulating their framework, aims and values, many of them are not well positioned to clearly outline their social responsibility framework.
The article argues and clearly lays out that there is actually no excuse to get a basic formal structure in place. Below you find a list of 8 basic but key steps that get you started to set up and live your Family Social Responsibility ("FSR") programme.
Create a policy on social responsibility
Put a family or staff member in charge
List your social responsibility goals
Publish your social responsibility goals
Plan your social responsibility activities
Consider your partners and suppliers
Publish updates
Review, rinse and repeat
1. Create a policy on social responsibility
Just write down your belief set or principles that you share as a family and can jointly commit to. What do you want to achieve in the larger scheme of things and how do you want to be responsible? If you can, define the resources you can allocate. These resources do not have to be financial but could just as well consist of time or know how or any other material resources, training, etc. This step can initially be very simple and basic but it will help to get you started.
2. Put a family or staff member in charge
Make someone, preferably a family member, formally responsible and accountable for the programme. This will help to ensure that your activities will not be forgotten and will actually be developed. Also, your social responsibility officer can serve as point of contact for any partners or suppliers you may work with on your social responsibility agenda.
3. List your social responsibility goals
Put down a list of goals as the basis for your activities. These goals should be the basis for all your activities so they should be considered carefully which is not to say that this step has to be long winded and complicated. As a guideline, make sure they are SMART (specific, measurable, accepted, realistic and time-bound).
4. Publish your social responsibility goals
It could be said that this step is more relevant for corporate social responsibility programmes as most businesses will want to use the publicity for their marketing. However, to publish theses goals either publicly or only within the family will help to make your family more accountable and serve to make your goals binding and it is therefore a very important step.
5. Plan your social responsibility activities
Once you have defined your policy, your goals and allocated your resources, you can start planning specific activities. This is where things start happening based on the previous steps you have gone through. Plan your activities to relate back to your goals and make sure you can measure the activities and their results to relate those results back to your goals and resources.
6. Consider your partners and suppliers
Make sure you align or select your partners and suppliers with your social responsibility goals and activities. If you do not, you are simply missing out on a very important leverage opportunity to generate the impact you want to see. If your partners and suppliers are not aligned, they could well undermine and negate your entire activities.
7. Publish updates
Publish updates publicly or within the family and to your partners and suppliers to keep you on track and generate positive energy for your activities.
8. Review, rinse and repeat
Regularly sit down, review and analyse your activities in relation to your policy and goals and consider how you can learn from your past activities and improve. As you continue doing this, you will see improving results and a continuing development and progress. This can be the most satisfying step of all.
A formal family social responsibility programme can be a great catalyst to join generations and to engage the next generation in the family spirit. Use these activities to build and maintain the link between generations and to keep your family values alive.
https://janzenco.com/wp-content/uploads/sites/2/2017/09/Family-Social-Respnonsibility-40.jpeg
668
974
Sascha Janzen
https://janzenco.de/wp-content/uploads/2015/12/logo_janzen@2x1-300x138.png
Sascha Janzen
2017-09-11 08:55:13
2017-09-14 20:27:32
8 Key Steps To Your Family Social Responsibility Programme